ALL profit from the sale of Pink Ribbon books is donated to:
The Breast Cancer Research Centre of W.A,  which is a unique Western Australian clinical research centre.
BCRC-WA is one of the busiest breast cancer clinical trials centres in Australia with over 70 clinical trials having been undertaken over the past 13 years, treating more than 870 patients.
BCRC-WA's goal is to conduct research into the causes, prevention, and treatment of breast cancer.
100% of all Donations made to BCRC-WA go directly towards breast cancer research and clinical trials.
BCRC-WA is a clinician-led organisation where patient education and support services are initiated by the very people who treat breast cancer patients every day.
BCRC-WA's mission is to offer the best treatment, undertake high-quality research, deliver broad-based education, and provide additional support to individuals with breast cancer and their families.
(Make a direct donation to BCRC-WA)
About the Books
All Pink Ribbon books are paperback, A5 size (landscape) and are a perfect size for little hands to hold! They are printed on beautiful glossy paper 200gsm, with the covers being glossy 300gsm card.
Pink Ribbon Books are printed in Australia by: Trusted Print, in Homebush, NSW.
About the Author
Jenny Lynch lives in Thornlie, Western Australia.
She is a member of Gosnells Writers Circle. Jenny's favourite styles of writing are quirky poetry and children's rhymed stories.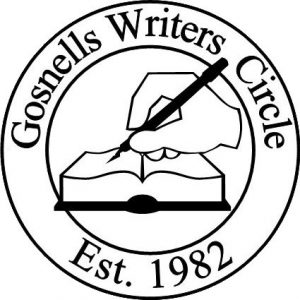 In 2014 Jenny experienced an early stage breast cancer herself. After her treatment, and after learning that 1 in 8 women who live to the age of 85 now get this terrible disease, she decided to try and help raise some much needed funds for the Breast Cancer Research Centre – WA.
In 2016 Jenny started writing a few stories for children. She decided to self publish some to see how they would go as a fund raiser.
Initially they were only sold through family, friends and word of mouth but the sales took off and so Jenny decided to go online to sell more to a wider audience.
So in June 2017, Pink Ribbon Books was launched.